It is time! After 9 rounds of quick fixes the current version is stable enough to allow us to put our efforts back into making new content for the game. And that's what we've been doing these past few days :)
The progress is very good and we have some new mechanics in. I especially like the hacking. But I don't want to spoil the fun by giving away everything right now!
Anyway, the first piece of update I would like to present is the new ship - Asteria. This was actually made by one of the players, but we liked it a lot, so asked if he'd like to have his ship into the core game. Thankfully, he agreed and now we have this new hull called Asteria in the game. There were a small changes on our part as well, but pretty much all work has been done by Ohfive30.
One interesting point about this ship is that it has all it's weapons in broadside configuration, so maneuvering will be crucial for effective combat. However the firepower it can put up is also quite considerable for a cargo/industrial vessel.
I'm sure many people will find a good use for it!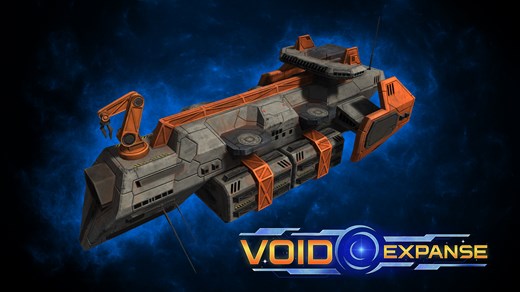 In the course of the next few days we will be posting more updates about upcoming features and content, so stay tuned!
And don't forget to visit our forums. We have quite a lot of active participants in our community already!