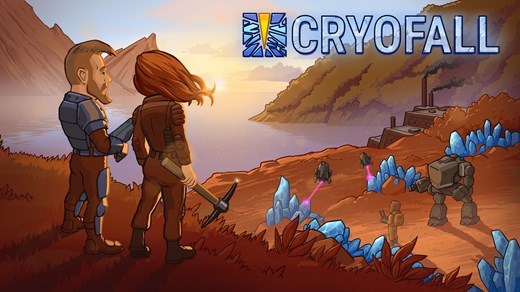 We are happy to announce that the A27 "Total Overhaul" Update is now live! We are confident in saying this update is going to be the most important one in the entire history of the game. You didn't like grind and neither did we. So this update we reworked the game from the ground up not only to eliminate any unnecessary grind (especially at higher tiers), but to also completely change the feel and progression! So, what does this update bring to the table? Let's review some of the bigger changes. 

One of the most important changes related to progression is introduction of industrial drones. You will no longer need to use a pickaxe to mine for minerals or an axe to get wood. You will be able to use the swarm of your industrial drones to do that work for you as soon as you reach Tier 3.

Another important addition that will be most interesting to PvE players is fishing. You will be able to craft a fishing rod and different types of bait and go fishing! The game will also keep track of your records of size and weight for each fish caught allowing you to compete with other players. What you can catch also depends on the body of water (e.g. lakes or the ocean) and the type of bait you use. So fishing is actually quite involved already.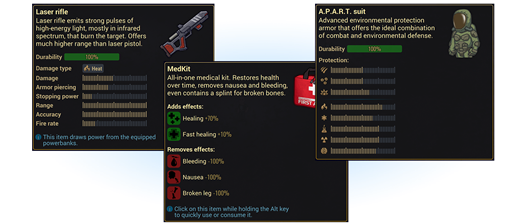 We have also worked to introduce detailed tooltips to practically everything in the game that needs it. You will be able to see detailed information about your weapons, ammo, armor, and consumables. Some items also received additional hints explaining their usage or special quirks.

We also heard your requests to have more character customization options! So now you can choose from much wider options when creating your character. And if you are playing in a group you can also choose to hide your helmets to identify each other easier.

Industrial aspect of the game has also been expanded A LOT! We finally have Tier 5! And all other tiers have been rebalanced to play well in the new 5 tier system for technologies. And as mentioned before—progression now is much faster. So you can comfortably reach tier 5 even when playing solo. You will be able to build a lot of new interesting structures such as oil cracking plant, atmospheric moisture extractor, new vehicle (siege mech with artillery cannon), and more.

A27 also introduces "Electricity 2.0 System" which completely changes how the power grid operates on your base. Now you can set up custom thresholds for each individual building and know exactly when any of them go online and offline based on the stored energy level in the power grid. You can also prioritize your generators as you wish to ensure the smooth operation of your base.

If you are playing in PvP you will also be happy to know that now you can sleep well without worrying about your base being raided! You can enable this new S.H.I.E.L.D. system and it will protect your base while you are offline. Additionally, having this offline protection allowed us to rebalance the bombs balance to make raiding more accessible for everyone and online engagements more fun.

Other important changes:
Structures relocation—Now you don't have to disassemble your structures just to move them. Now you can simply use your toolbox to move any structure inside your base.
Pragmium sensor—Pragmium hunting will no longer depend on luck, but rather on skill!
PvE tagging / object claiming—PvE players will be happy to know that they no longer need to worry about other players touching their loot thanks to the new personal lock system. If it's yours—it's yours!
New skills—You can now unlock Fishing and Vehicles skills.
Lots of new Steam achievements (more than 30 now!)
Full DirectX 10 support—Making the game accessible even for people with older hardware.
And much, much more!
As always, you can find detailed patch notes on our forums.

With all of the above, we can confidently say that the game now feels smooth and rewarding as it should be. It got the sense of "one more thing" when you constantly have something to do in the game. To ensure the perfect balance, we've dedicated more than 100 hours just for testing alone. First on a private server and then for two weeks on a public experimental server together with other players.

Anyway, if there was ever a time to rejoin the game—it is now! We'd love for everyone to give this update a go and try all of the new content and features. Join all the newly started servers with a fresh economy for this A27 Update!

Don't forget to join our discord to be aware of all the news and updates. We post a lot of upcoming content art and other interesting things there regularly and you can chat with us directly if you have any feedback: https://discordapp.com/invite/cryofall

That's it for now! See you in the game!