What? Holidays? Now? Right before Steam release?!

Yup! :) Starting tomorrow, people in Asia will start celebrations of arrival of the new 2015 lunar year, the year of the Sheep (or Goat). And as you may know our company is also located in Asia. So, we are also going on holidays, starting February 15th until February 23rd with part of the team going back on 27th.

Frankly, we'd prefer to continue working, but alas, our office building will be closed during the holidays and we have no other choice but to partake in the celebrations :)
We will still try to be in touch during the holidays, but if we can't get a reply from us right away, don't worry, once we are back in the office we will be up to speed in no time!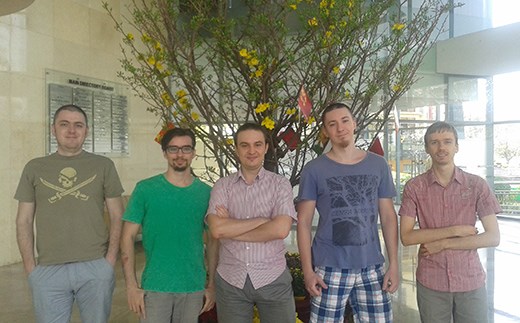 Yup, that's us on the photo next to a traditional "new year tree". Happy holidays!