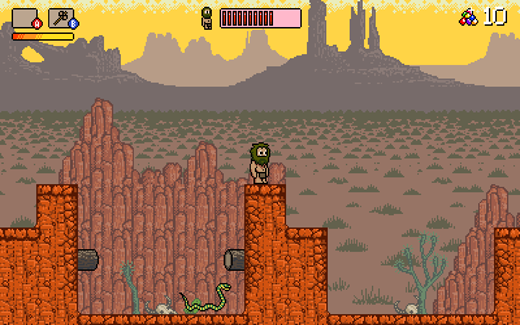 Hello everyone and we are here with another update for Dinocide!
To be honest we didn't plan to release this update so soon, we wanted to continue working on it and add a few more things, including a new boss. But while working on it we discovered an annoying bug related to food meter. And here is the outcome: Dinocide has a new biome, two more levels and less bugs! :)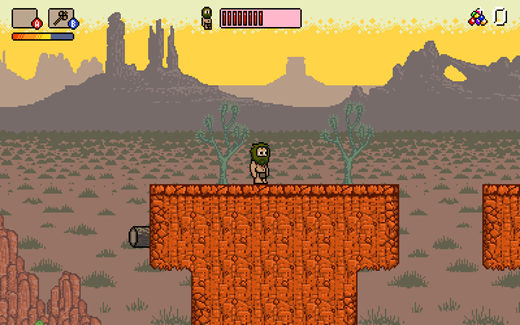 As you can see from screenshots the new levels introduce a completely new biome and tileset - American desert! We hope you like it!