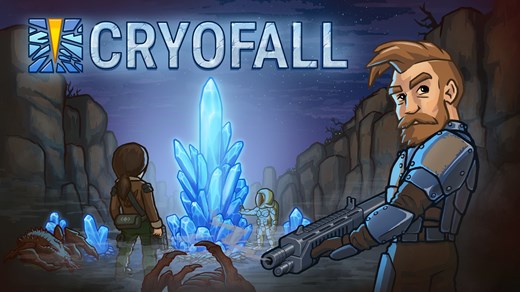 Today we are happy to announce that CryoFall is finally released on Steam Early Access!
It has been a long journey to this point, but it has finally happened! The game is now available worldwide for everyone to purchase and play.
With this release we are also launching many new servers to cover all major regions and offering the game in many languages. We hope that with your continued help and support—CryoFall reaches success on Steam helping us turn it into a long-running project that we can support with many interesting updates for a long time, each one making the game even better than it already is.
We also want to thank everyone who helped us get here. It was only possible with the great support of our community for the past year that CryoFall was in open alpha. It really helped us shape the game into what it is today. CryoFall may look simple at first glance, but it is an incredibly complex game and we can thank our community for that! You can follow our future plans on CryoFall roadmap.
But right now the most important part is the launch! Watch our new trailer and head over to CryoFall Steam page to grab your copy to finally enjoy this game in its full glory!
Are you a member of the press or a youtuber/streamer? Feel free to get in touch with us to receive your press copy of the game.