Just a few days have passed and we already reached 50% of total "Yes" votes needed to enter into top 100 Greenlight projects, meaning we are half way to be greenlit! And this makes us really happy, that our work wasn't in vain, and people actually find this project exciting :)
Please share this campaign with your friends and help us make it happen! As soon as the game hits steam we will be able to achieve so much more thanks to the community support.
Below is the statistics page showing the results!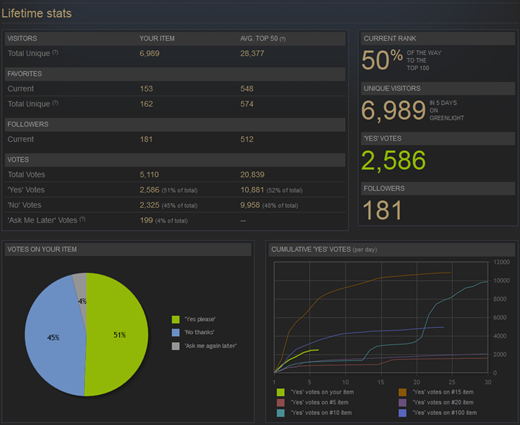 Visit our Greenlight page: http://steamcommunity.com/sharedfiles/filedetails/?id=290154703